getting there ....
today i had my 38w appt, and won't have another until my due date - crazy! i thought baby had dropped, because a few days ago i finally started to get uncomfortable, and she felt like she was lower ... but alas, baby-no-name is still flying high! jenny (mw) says the reason i'm uncomfortable is because she's sort of bobbing up & down when i walk, ect. FUN! :D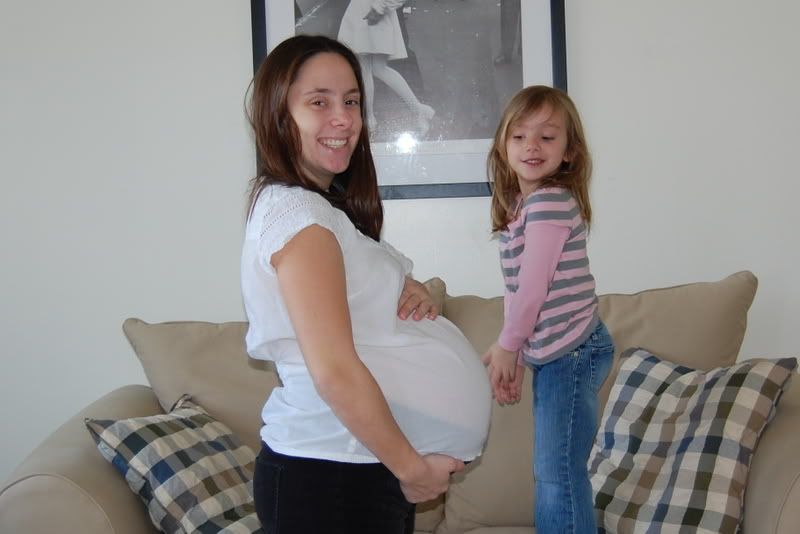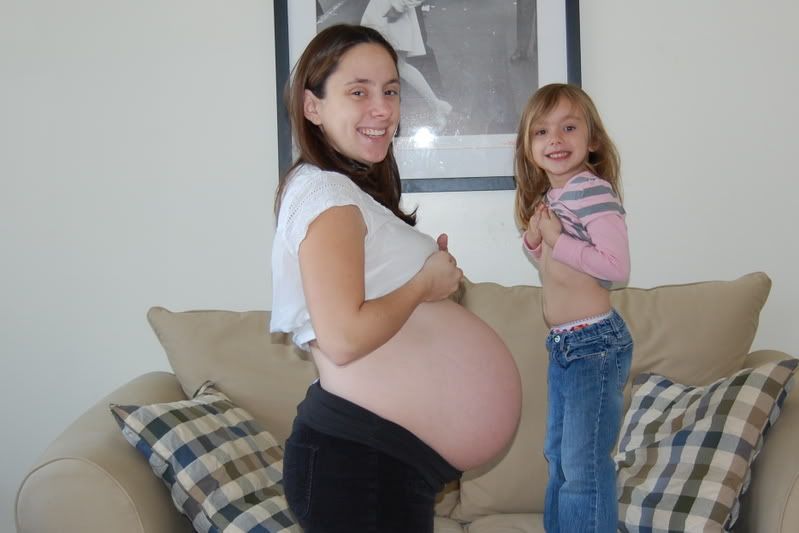 and i discovered a new stretch mark!! gah! it's under my belly button. good thing i can't see it, lol. so now i've got two! this one popped up this past week, the first is from ethan's pregnancy, coming off my belly button piercing scar (click pic to see it in all its grace - lol).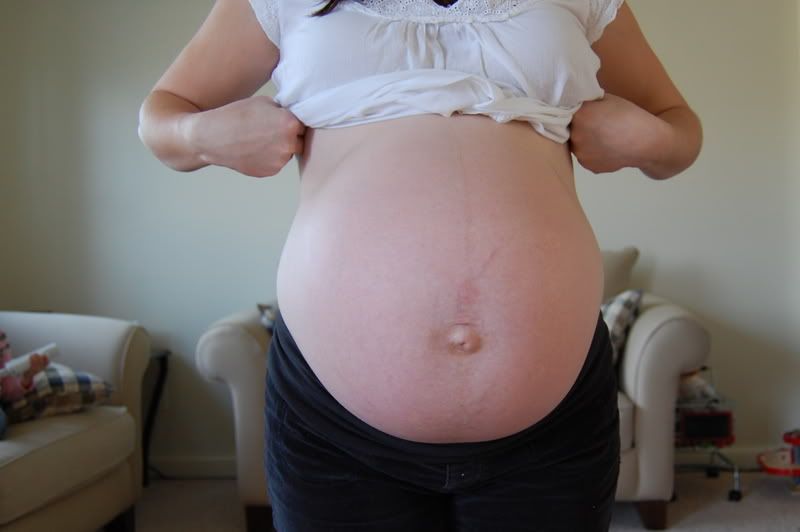 also a big bummer was finding out i'm insanely anaemic AGAIN. it's crazy that i don't feel tired. my iron was at 6.4! so since we're so close to the end i have to be very proactive about it. a trip to the vitamin shoppe was in order after my appointment.
so i'm on strict orders for hema-plex, liquid clorophyll, and good ol' blackstrap molassas. the chlorophyll is absolutely disgusting, but i wouldn't know - yet. john tested it out. it turned his teeth green, and he couldn't get it off his finger (don't ask). oh boy - will this be fun!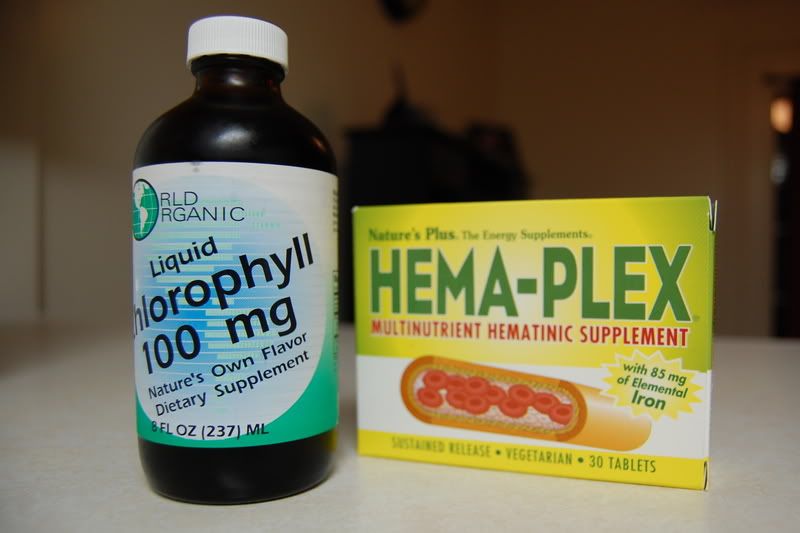 i do have a lot more to say, and more pictures to post, but my internet connection is about as fast as i am lately, tonight .... so my pictures won't upload. i'll try to get back here tomorrow or thursday some time with the goods!
i do want to end with a super duper
sorry i'm a terrible friend and totally spaced out yesterday! i will make it up to you, i swear! you're the best!