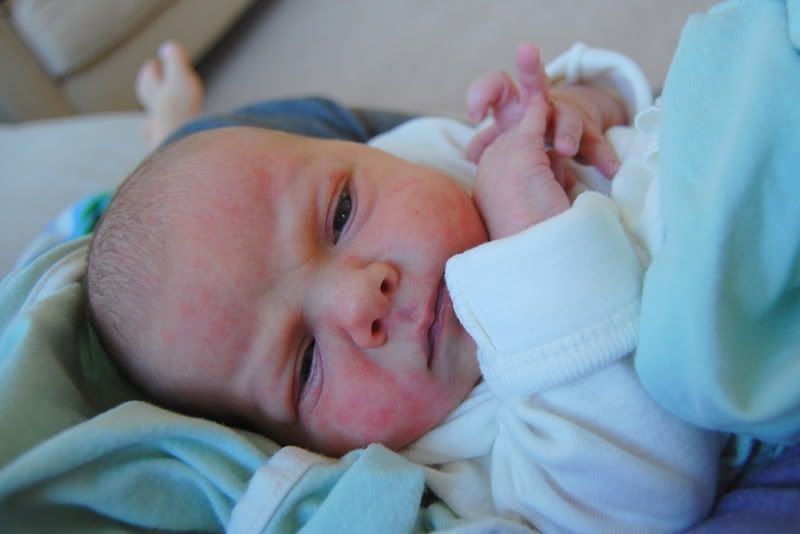 as you can imagine, we've been really busy ....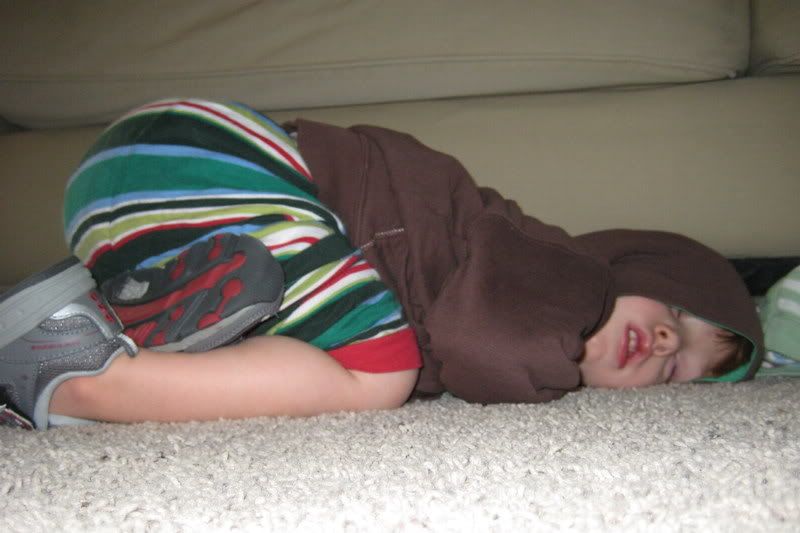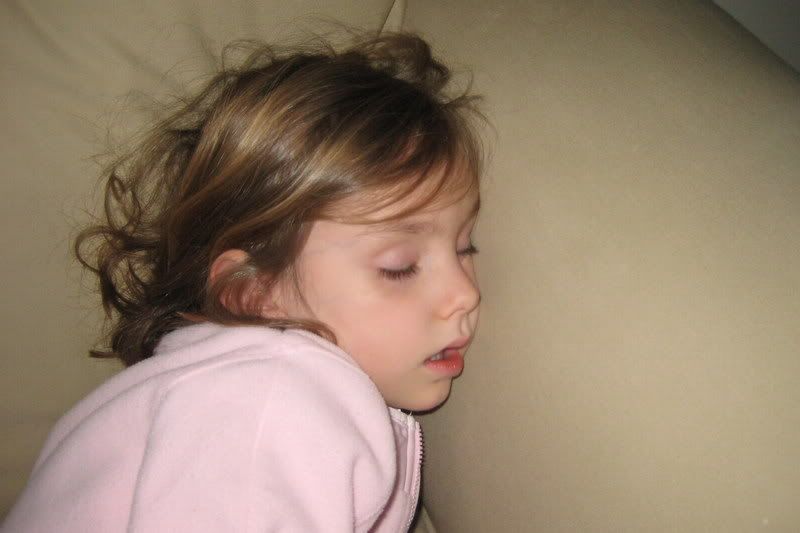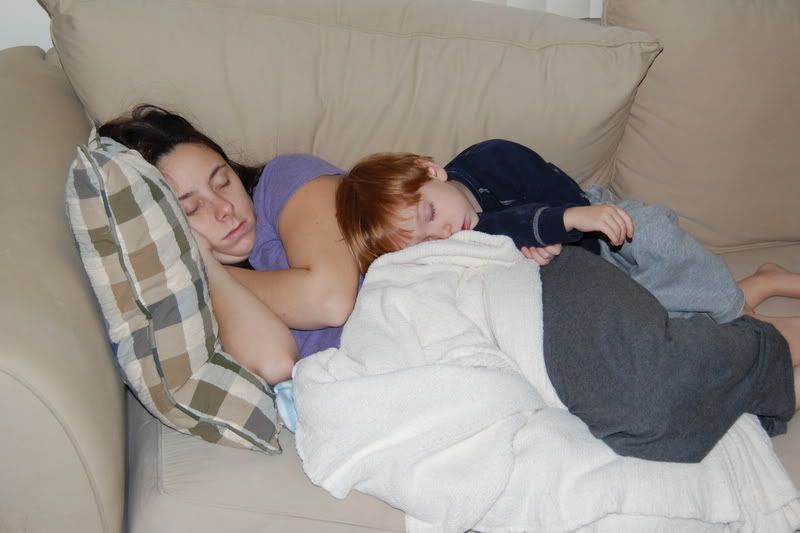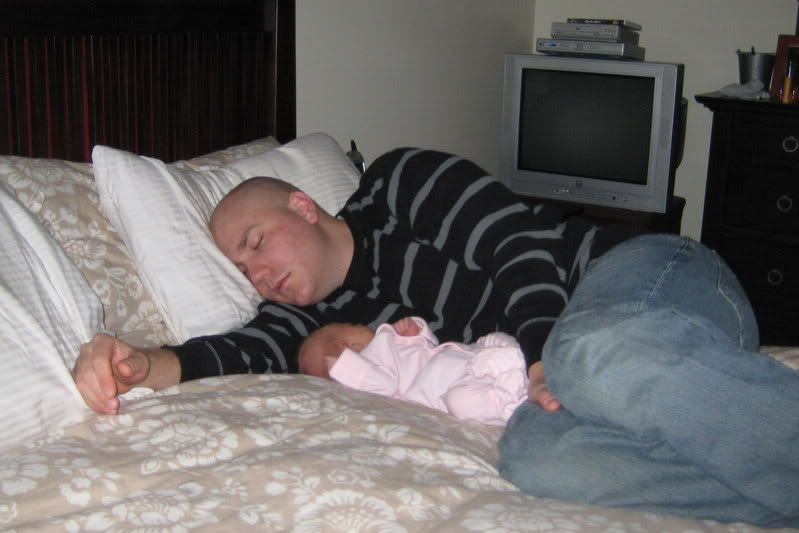 heh. :) it's been nice to get some sleep. friday night was seriously lacking. ethan's still sick. he's miserable, in fact. poor kid.
we got some snow today, which is pretty unheard of around here anymore. although, it's already gone .... so obviously it wasn't the storm of the century.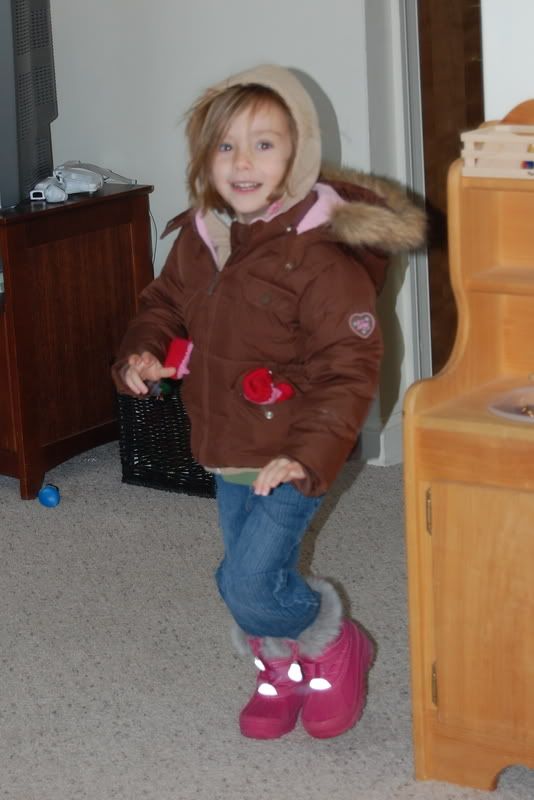 the kids went outside with john for a little. john and kayleigh made a magnificent snow man, although he was a little on the petite side. it's genetic.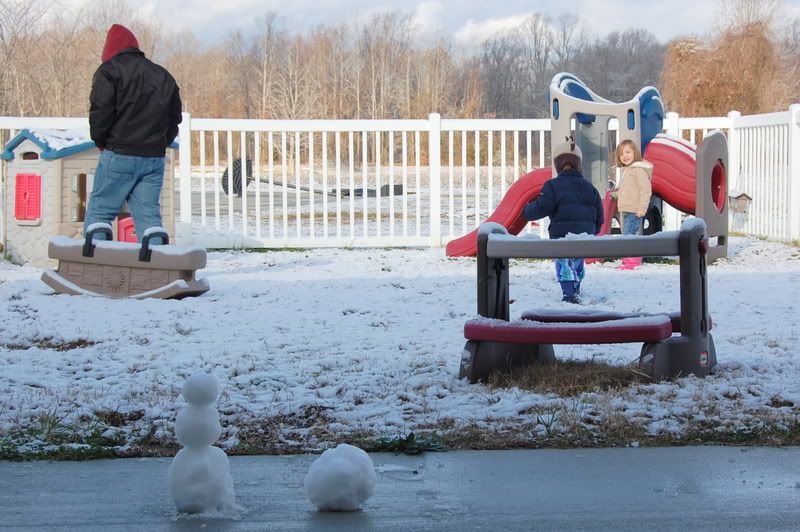 ethan didn't last very long outside, but he thought it was hysterical when john started throwing snowballs at him. :)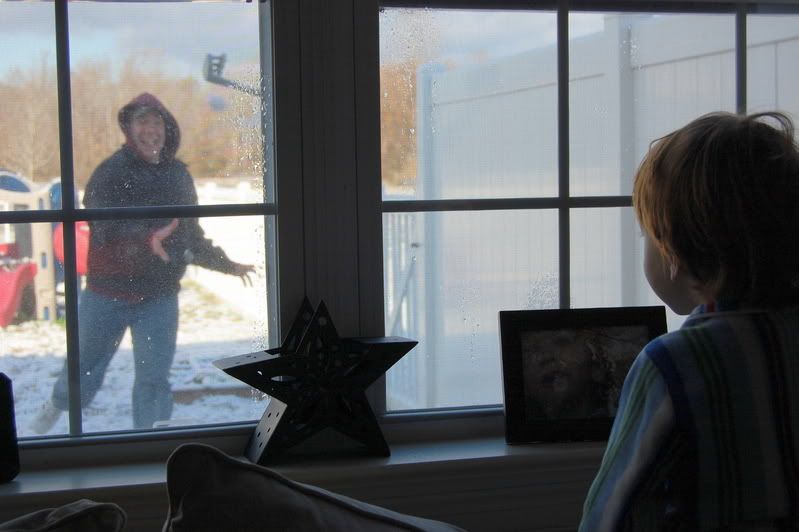 i love how you can see ethan smiling in the window. he hasn't been smiling much the past week, with being so miserable.
my mom also came up saturday morning for the night. she's already gone, but it was great having her. the kids loved having someone new around. they've been pretty bored just hanging around the house with each other the past few days, lol. the horror!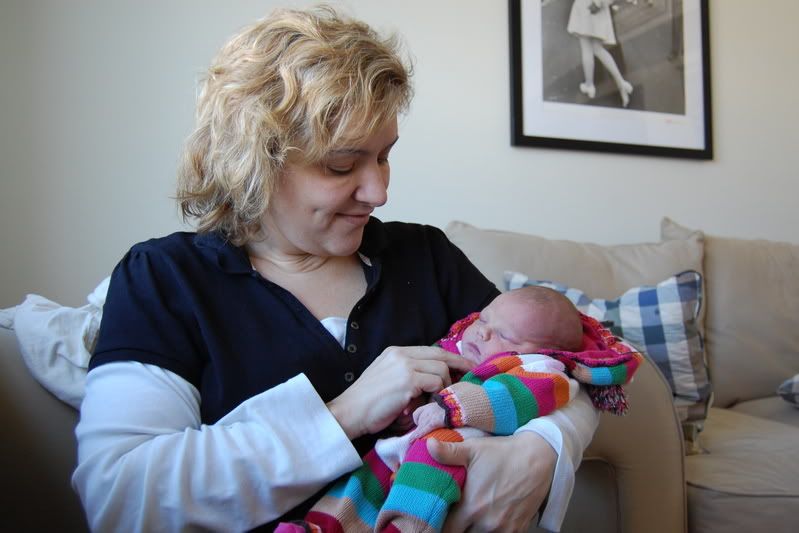 "the suchniak five"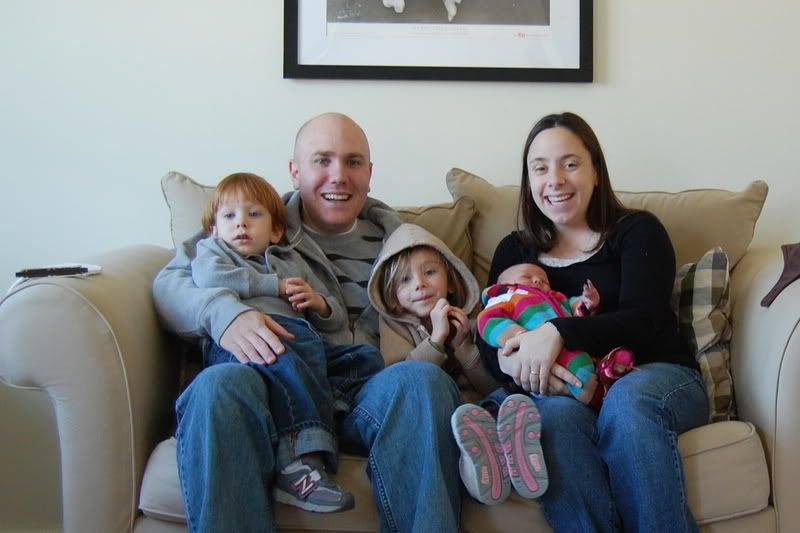 ..and yes, kayleigh's shoes were on the wrong feet, lol.
we also had our first outing today! we didn't even have the carseat installed, yet, since we're going to give norah ethan's old seat. john's mom ordered kayleigh a britax regent that should be here soon, and we'll give ethan her marathon, and norah his roundabout. luckily we still had kayleigh's old infant seat, and it's even good for another 7 months. :)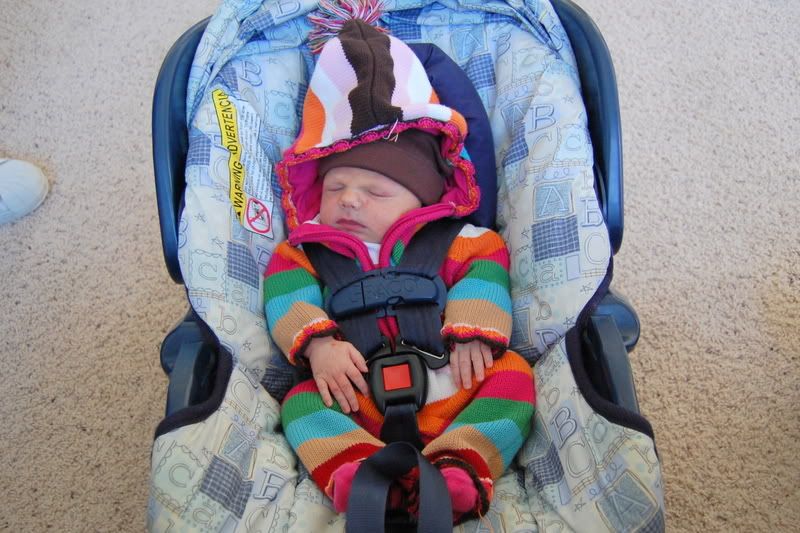 norah's doing pretty good. the midwives came back & did the PKU yesterday. my milk has come in, and we're already done with the mec diapers. she's getting so big already! monday i will call our ped and schedule an appointment for a newborn check with her. she slept awesome saturday night, but has also slept all day today, so it will probably be a long night. :)
john is home for the next 8 days. he never got to take any leave when the other two were born, it's been great! i never want him to go back, lol.
a couple "out takes"