even though i'm actually 37w2d, here's a re-do of my blog from tuesday before i erased it. :/
sunday we had our home visit with the midwife. all went well, even though i weigh almost as much as an elephant, she said my weight gain was well within normal. i'm looking forward to seeing my feet again one day soon!
she brought the liner for the birth tub, so that is all god to go ... although she did mention we might want to do a test run, since one of the hoses may have a leak, lol. wouldn't that be fun to find out in labor? so maybe we'll be doing that tonight or tomorrow.
i still have yet to do our ritual 37w belly cast. maybe tonight. i hate doing it, it always makes me so lightheaded, although i'm not sure why. i think it's the weight of the cast on me or my position? both kayleigh & ethan were both born 2 days before their due date, so if this one follows we have a little over 2 weeks left - SCARY!
anyway .......
37 Weeks ... black is slimming. ;)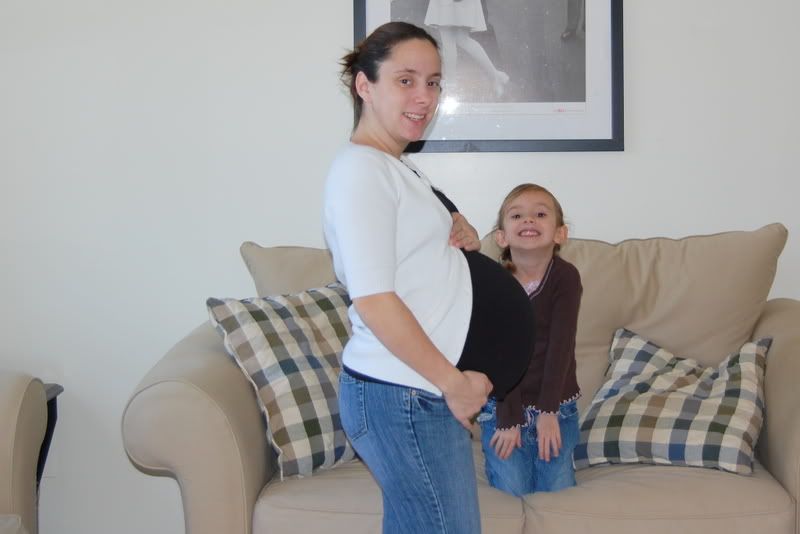 huzzah!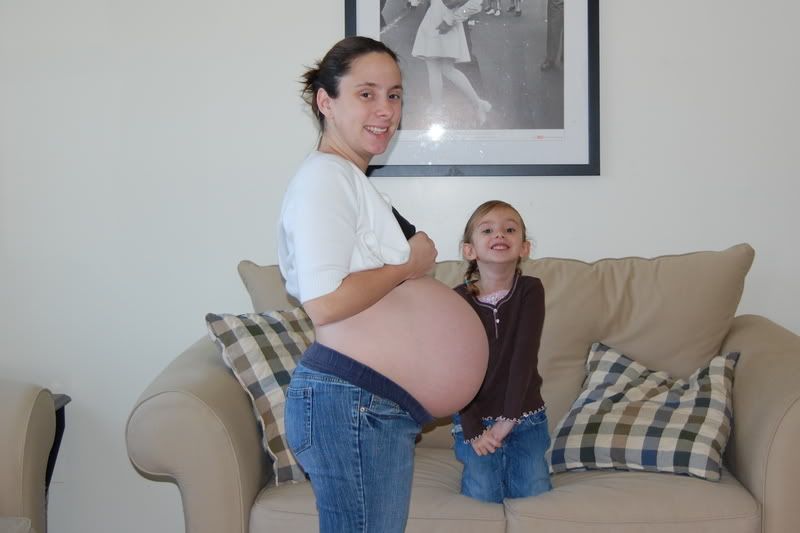 tick, tick, tick ...
after having some contractions on NYE, i decided it was time to make a final "to do" list ... one thing crossed off!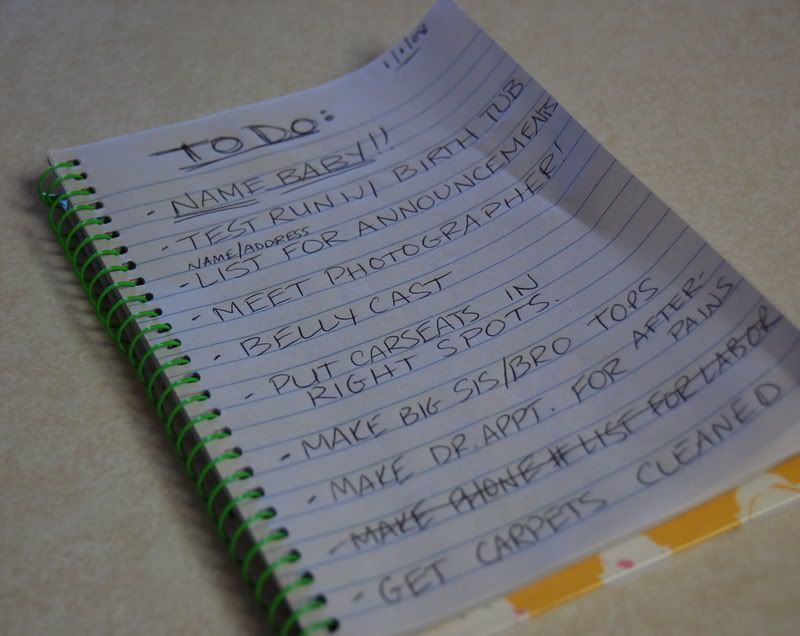 last minute sewing before putting
th
etable
out in the garage to make room for baby. burp cloths and a ring sling. i did order some more fabric yesterday to make just one more sling,
lol
. looks like
i'll
be sewing out in the cold garage,
lol
!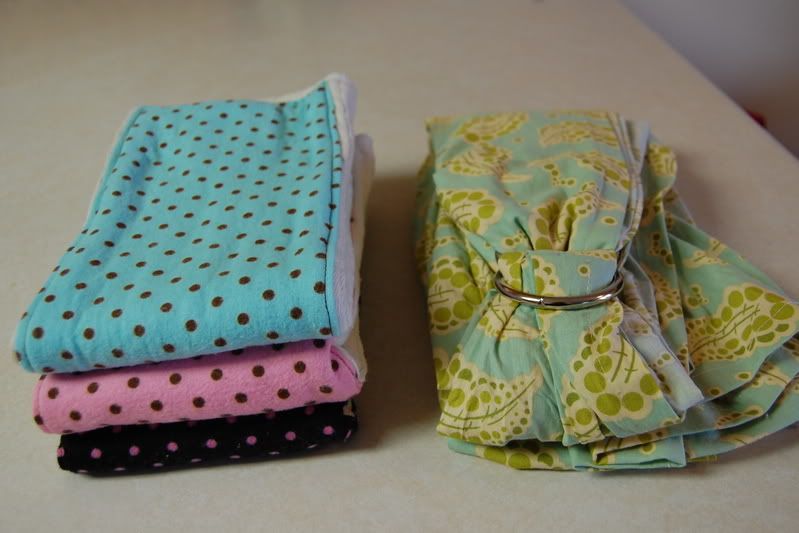 a blanket MY grandmother knit for
newbaby
. means a ton since she has bad arthritis and hasn't knit in years.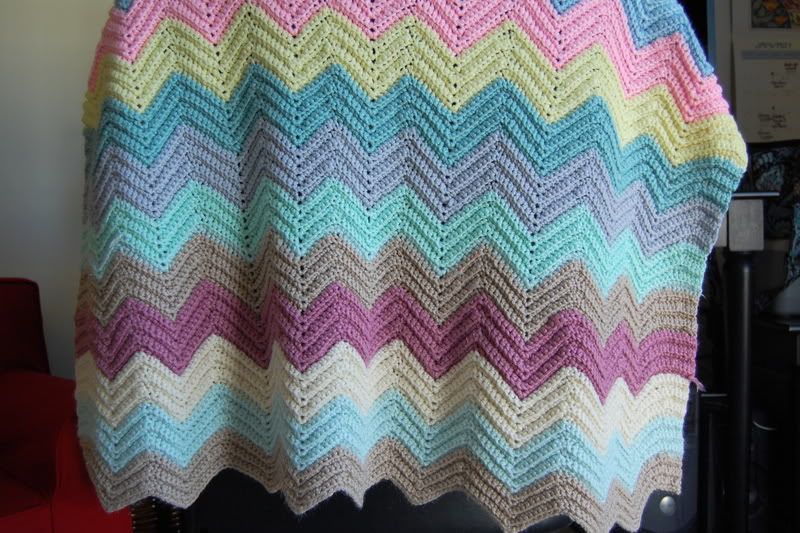 i set the
amby
bed up over the weekend. my mom
brought
the
mobile
and the
sleep sheep
, so i felt the need to put it up. :)
that's it. i promise to blog with more enthusiasm next time. this whole starting a new blog thing sucks.