norah is two months already!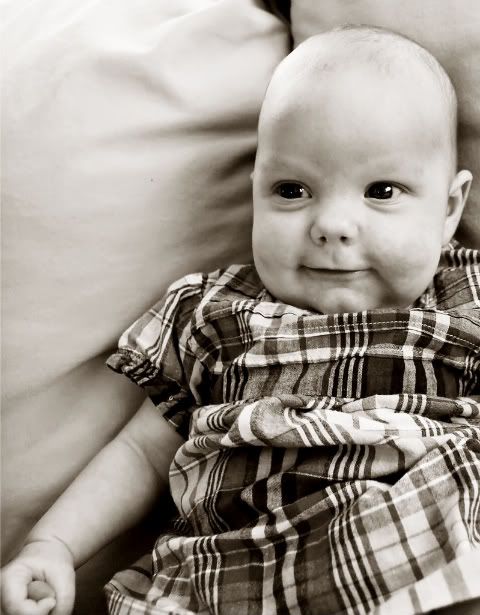 where has the time gone? she'll be walking in no time. :*) she is such a pleasant baby. the only time she cries is in the car - and boy does she make up for lost time! she's okay to sit & hang out for a few minutes if i need to shower, cook, or help the big kids.
she gives you the biggest smiles when you talk to her & stick your tongue out, and totally loves having her chin tickled ...
she sleeps like a dream, & just makes our life that much greater. i can't wait to see her grow up, but not too fast ....
here are some pics in her 2 month onesie. :) for a comparison, you can check out picasa. ---->
http://picasaweb.google.com/impromptukiss