well, there are a LOT of pictures i just uploaded here to make up for it, lol. hopefully i am not responsible for crashing anoyone's computer! i keep meaning to post things, and it's just such a pain to upload them all to photobucket & then move them over here ... but alas .. i've done it!
we've been getting a lot of real warranted smiles lately. don't they just melt your heart?? :*) i can't wait for the big toothless grins and giggles soon.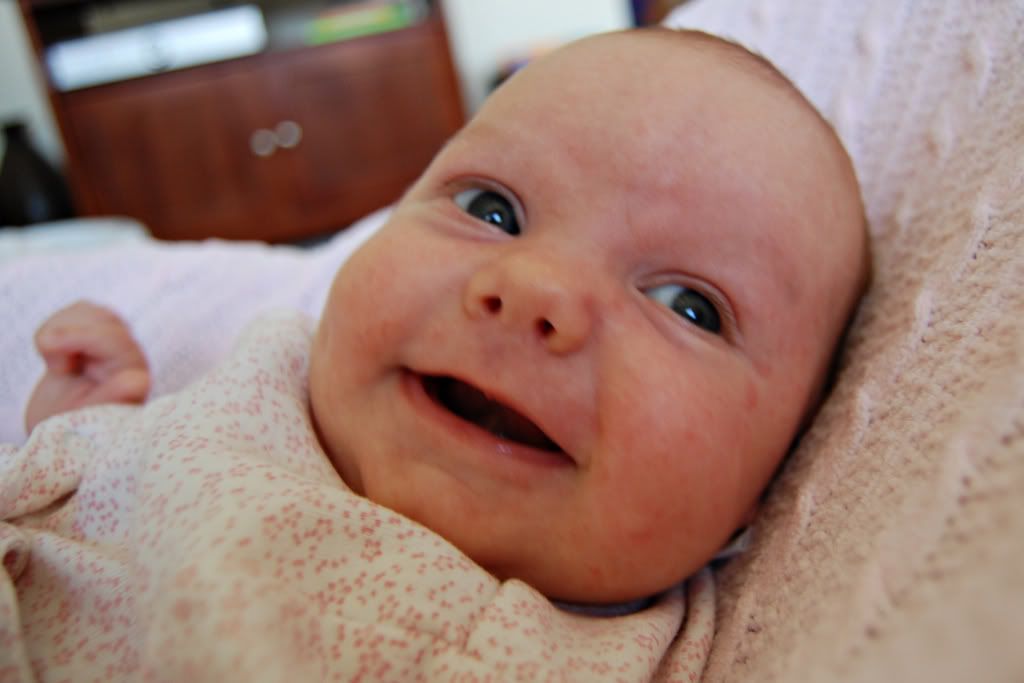 norah also had her first bath last week. yes, at over a month old, lol. normally she just comes into the shower with one of us - which, is actually easier, and probably uses less water. but it was fun to toss her in the tub once. as you can see, she really couldn't contain her excitement. ;)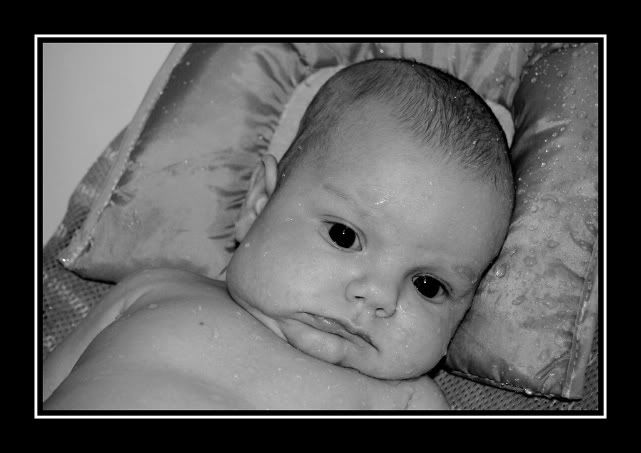 ethan got a new bed, trundle, and nightstand last week. he loves it, adn it will really grow with him nicely. we can't use the boxspring, though, at least for now. it hikes the bed up somewhere near 3-4ish feet, lol! so for now the boxspring is in the trundle, and i'm not sure what we'll do with it. it's only 3 months old!
the circus was a blast, but i did tear up a bit when they had the elephants out in the beginning. i'm not sure we'll go again.... maybe to a animal-free one, but the kids did love it!
kayleigh got a "free hat" with her $12 cotton candy. isn't that nice of them? lol
and norah, the party animal she is, slept through the entire thing!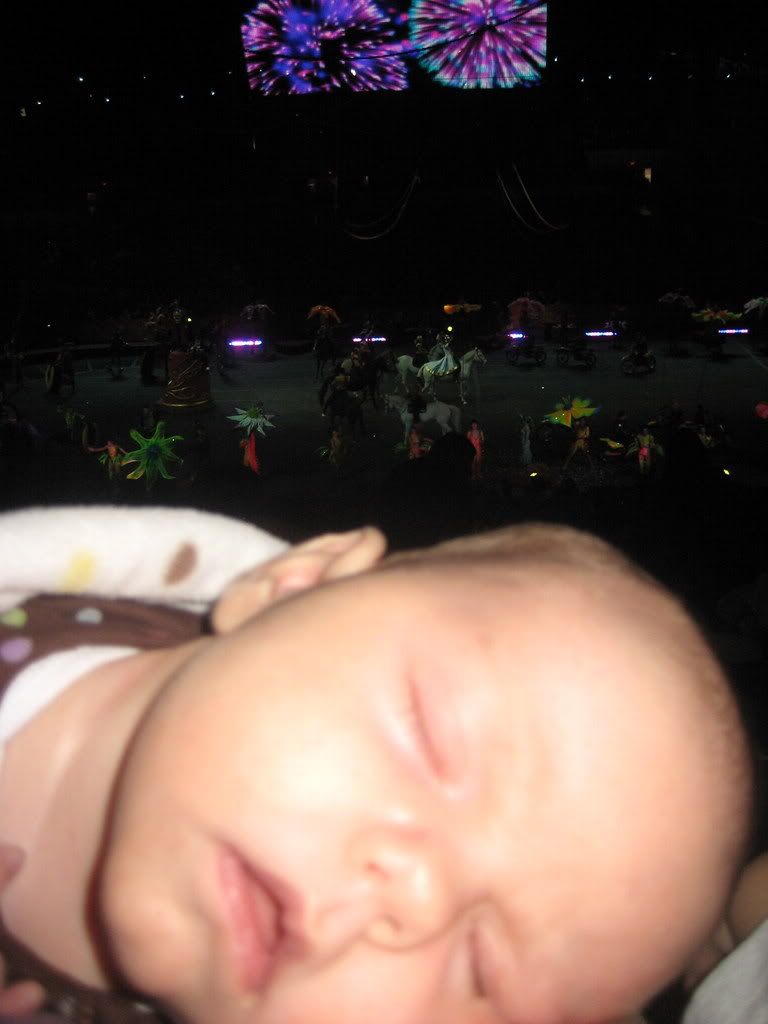 love baby yawns! i take a picture of them anytime i can. i would love to have a while big album of them, lol!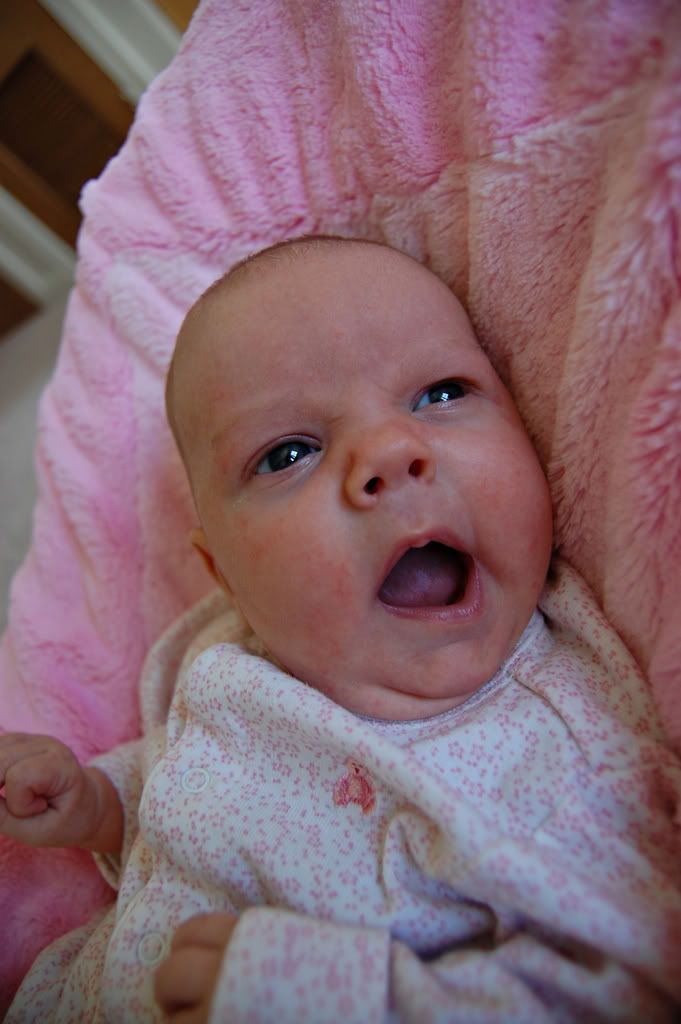 i finally got a picture of the kids in the matching pj's i made them all. they were not very cooperative, lol.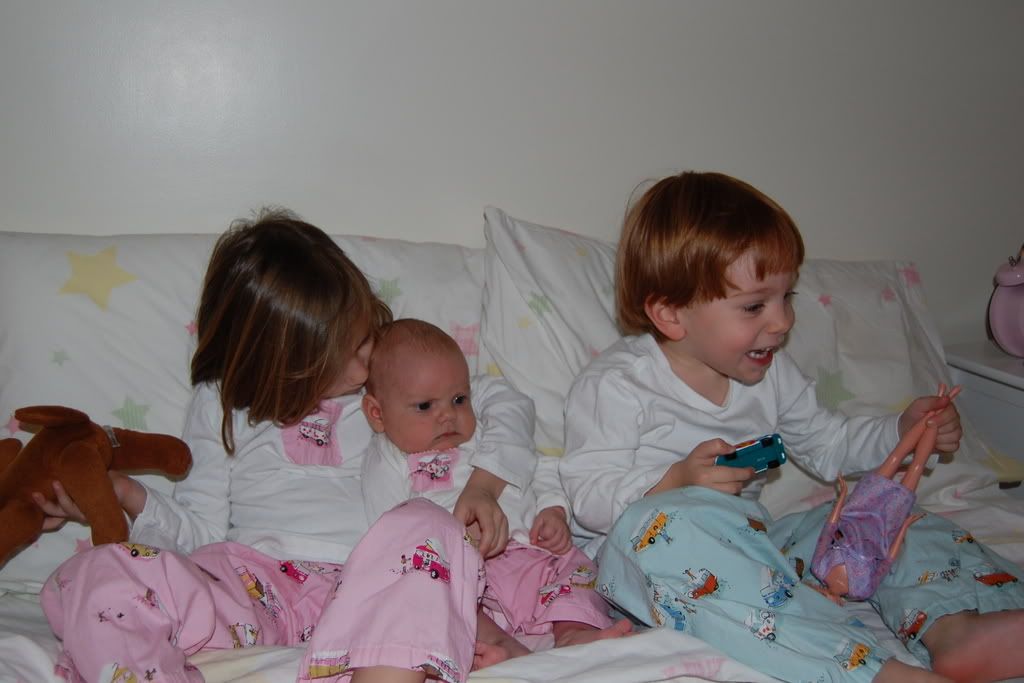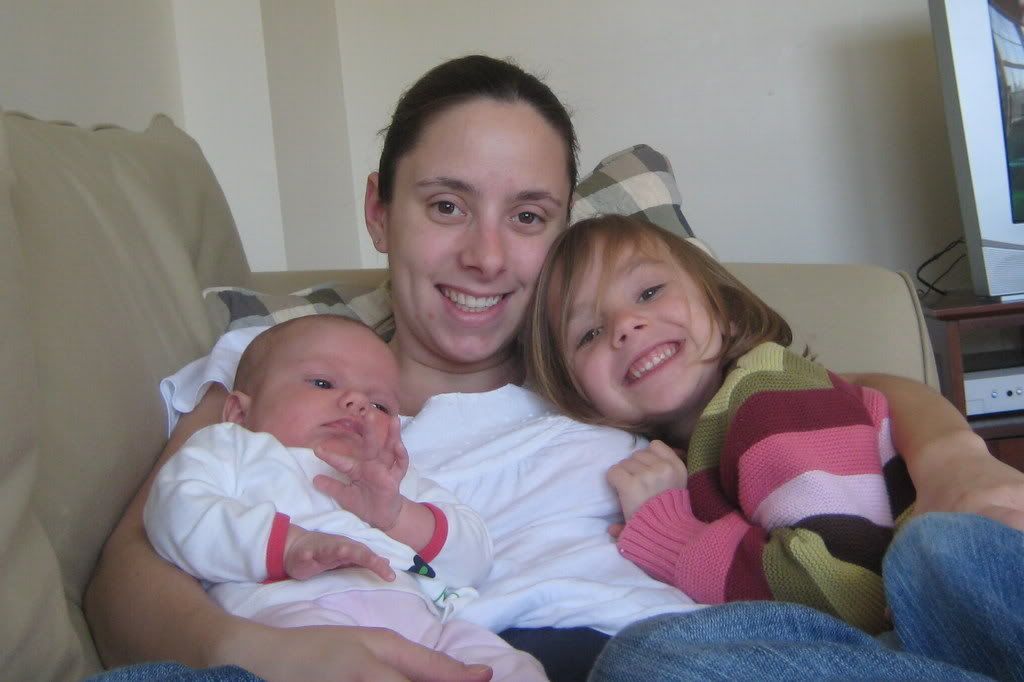 my view most of the day, lol.
the kids are always giving norah "toys" when she's sleeping. here's a haba toy one of them decided she needed the other day.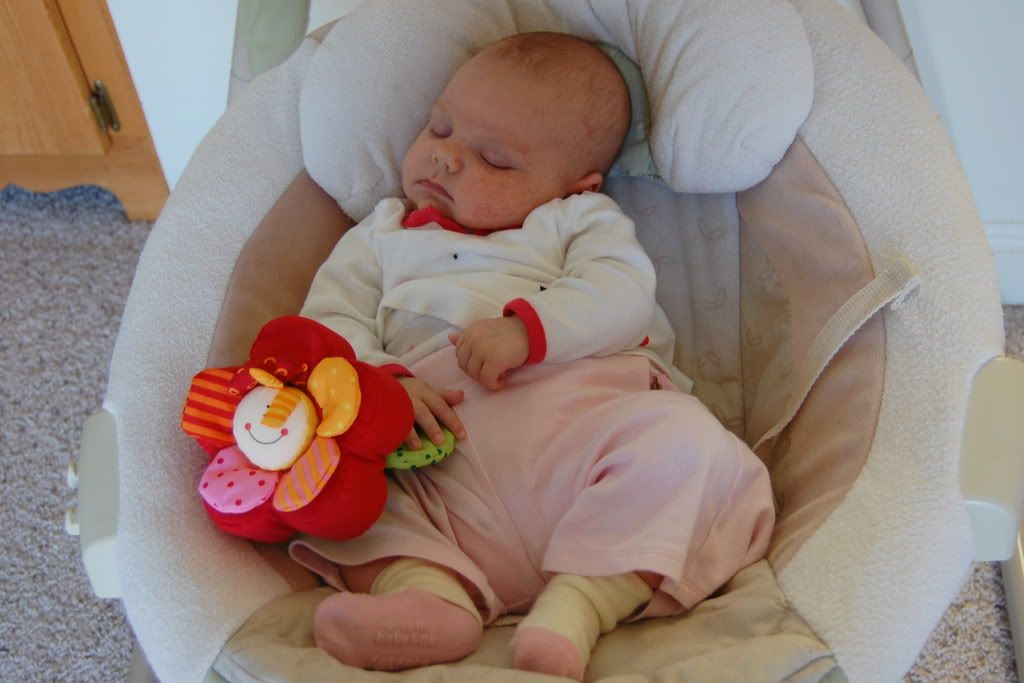 my big kid. he never buys anything, and then buys this crazy expensive robot one day, lol. the kids love it.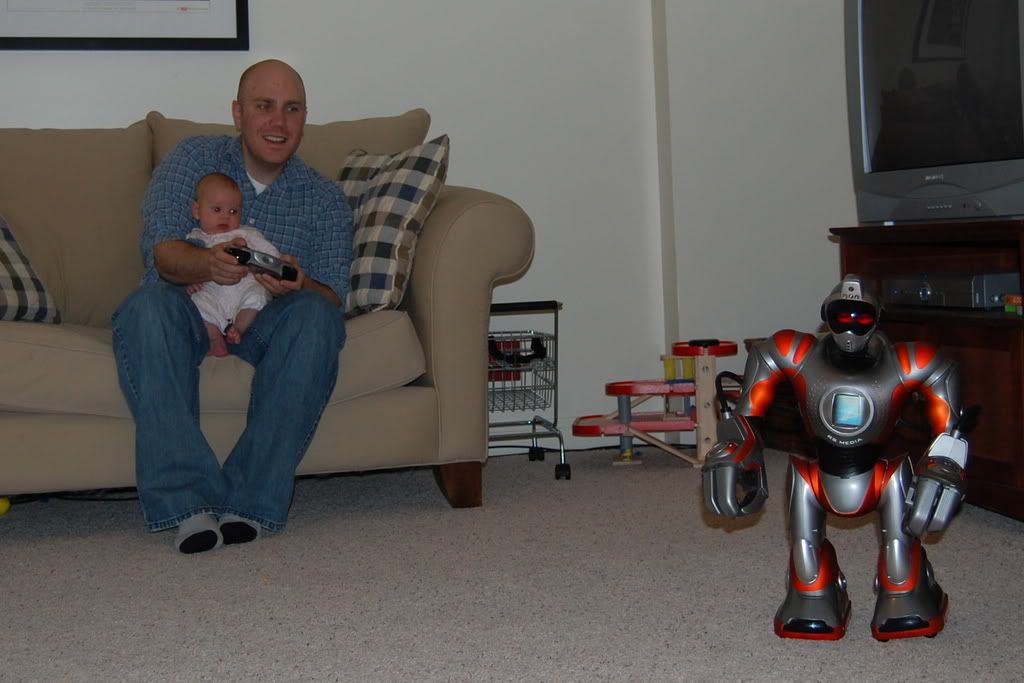 it was dr. suess's bithday the other day, and kayleigh's teacher dressed up for the occasion!
yesterday was pretty nice (but WINDY!), so we hit the park for a couple hours.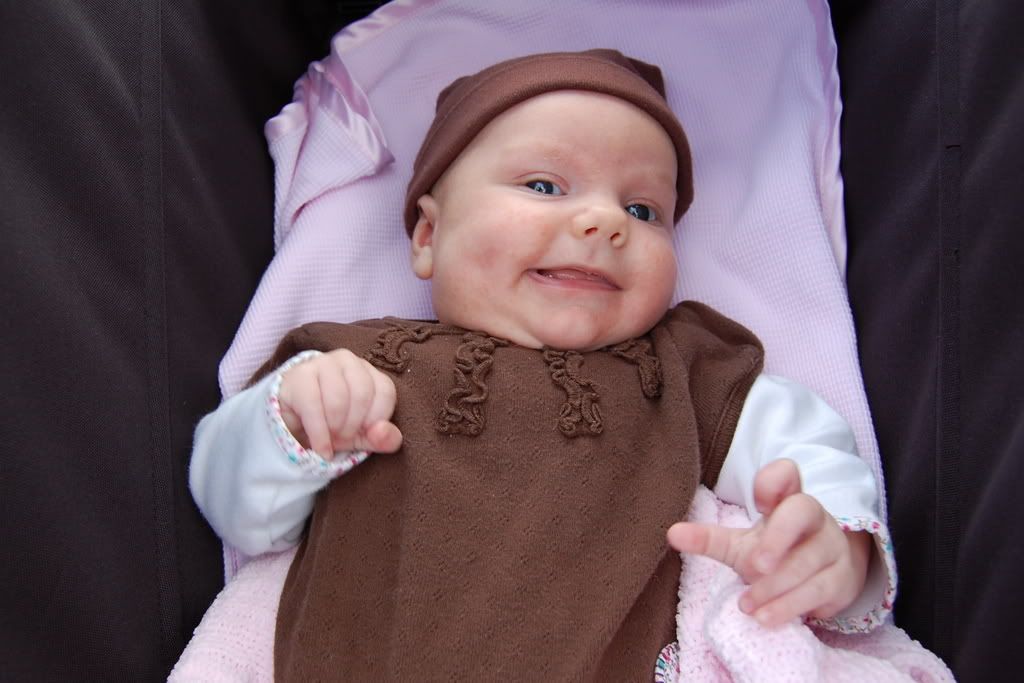 i took it out of auto for this one- woohoo!