i'm so frustrated with the whole photobucket thing, i've pretty much only ben updating my picasa album, and skimping here. so, if you want to see more new pics, go
HERE
, and check out late january & the new february album. :)
i still haven't gotten the pictures back from the photographer, but soon hopefully - i'd like to use one or two with the birth announcement. i made a mock-up with another picture, and i think they will look nice. if i don't get the ones from the photographer by the weekend, i'll just take something myself. she's almost 3 weeks old already, so i don't want to mail out pictures of a toddler. ;)
i've got all the envelopes addressed, and all the info printed & cut ... here's the mock up ... i actually don't really like that picture because the coloring is all off & she looks creepy. :/ maybe i can get a photoshop pro to fix it up, lol. you should be able to click on the pictures to enlarge them. but who knows with photobucket.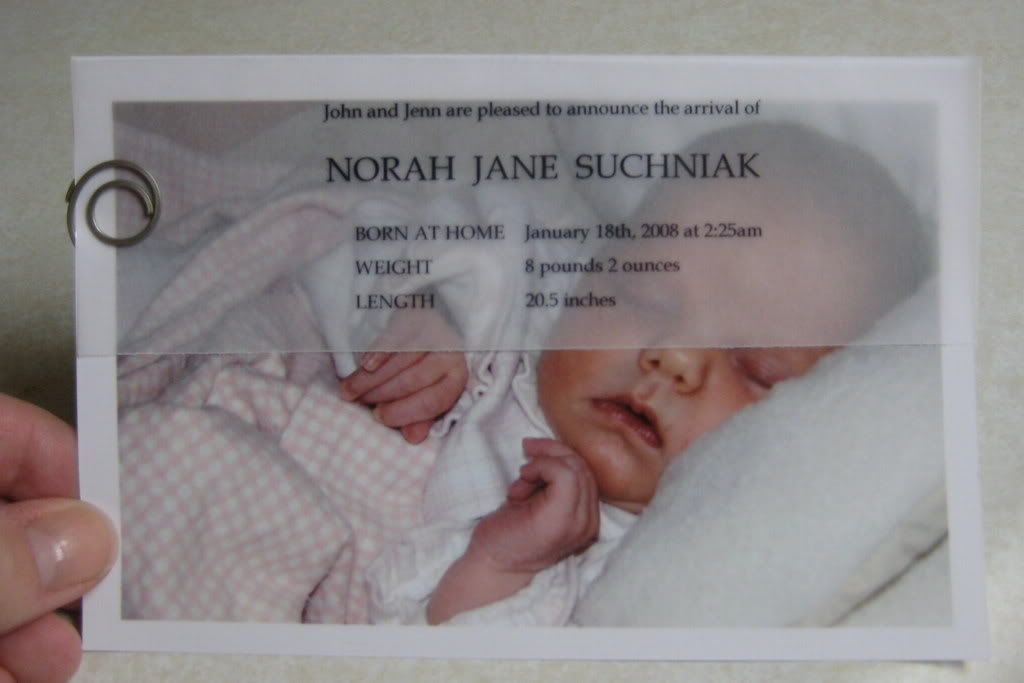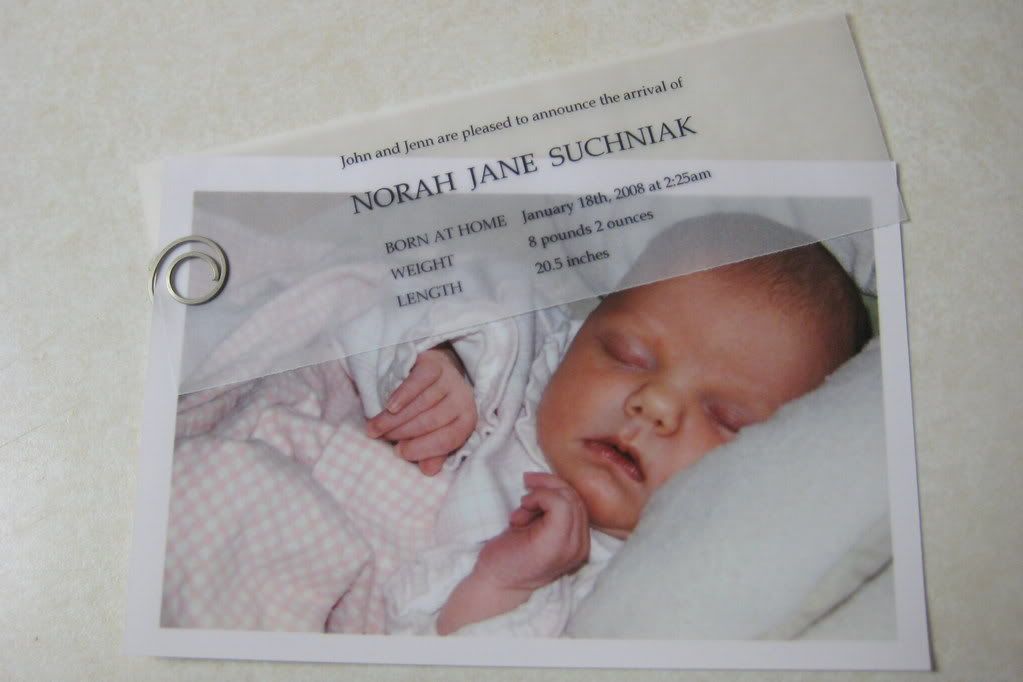 i took these last week. just playing around with my camera, that i still don't know how to use, lol. she's getting so big already. i wish i could stop time.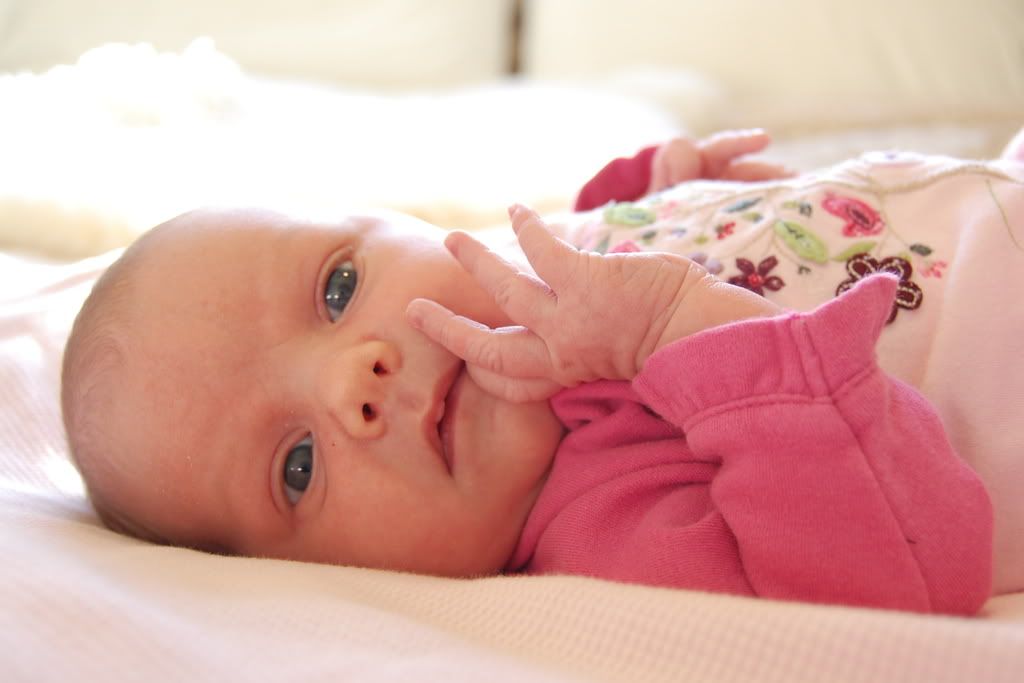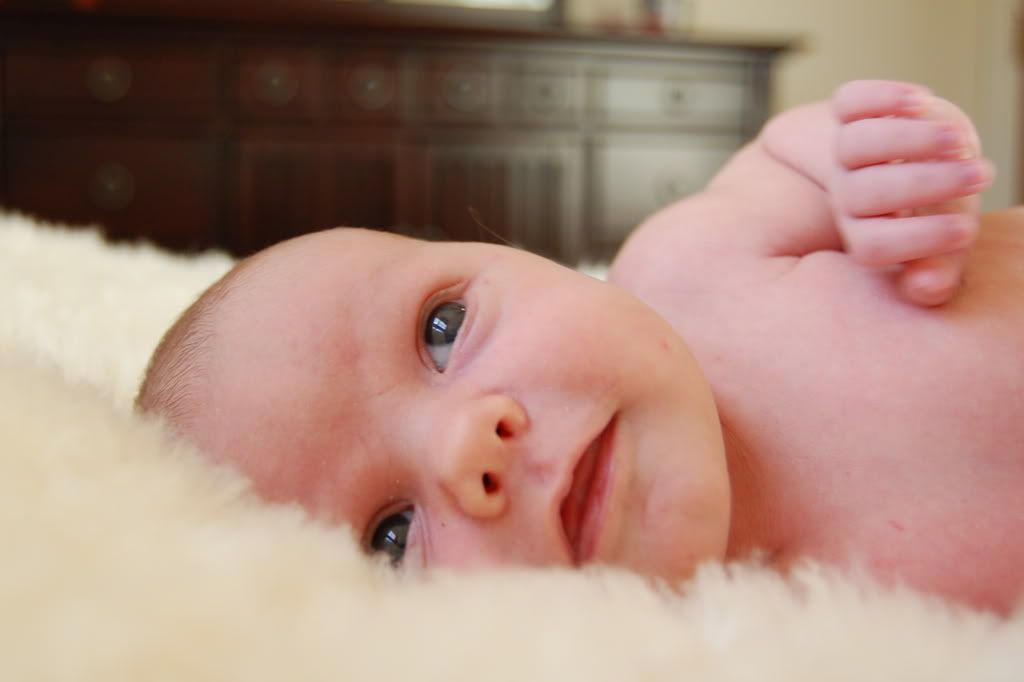 it's been so nice out the past couple of days, we took advantage of it & went to the playground for a couple hours. it was so nice to be able to take norah outdoors for more than a minute or two! definitely refreshing for my mood, too. :)
we took the p&t out for her (his? their?) first stroll, and norah approved! here it is in infant/toddler mode (toddler seat on top).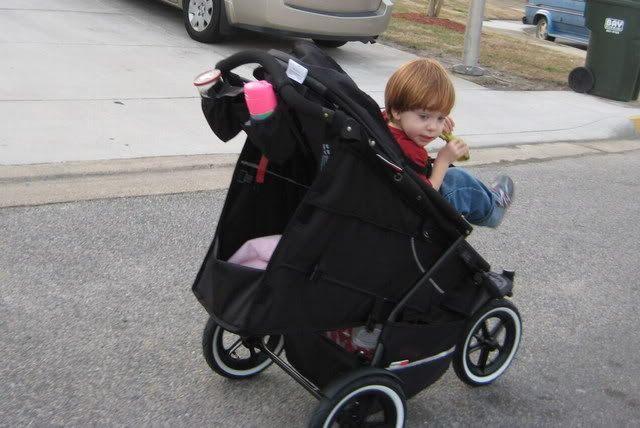 snoozin' away!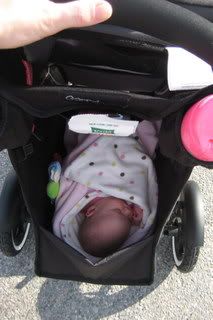 kayleigh showing off her "bling," lol!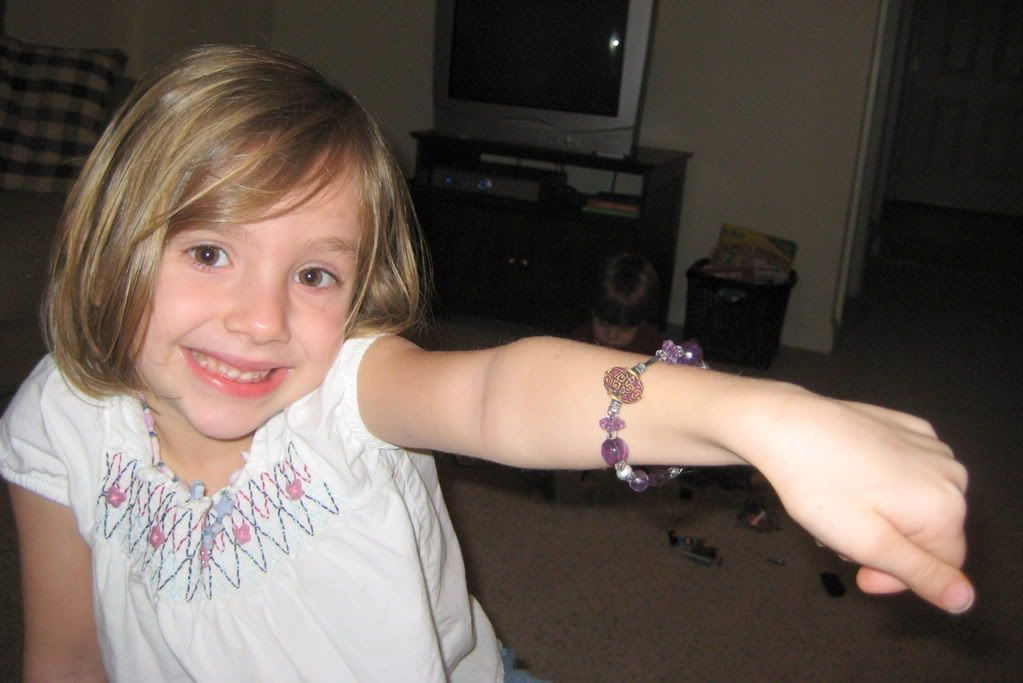 what i wake up to every morning. :) sweet little sleepy baby smiles.
taken by the two year old. :) hence the uber-flattering angle.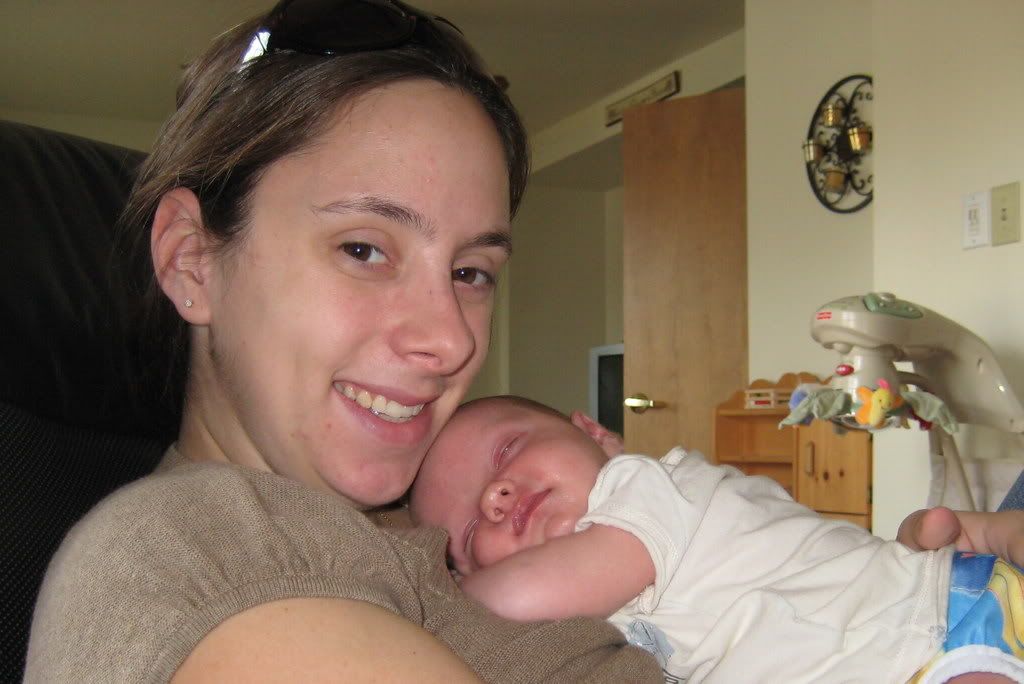 today we met up with friends for ice cream, and when i was uploading the pictures tonight, i realized we had very similar pics from a year ago. it's going to be tough moving in june. this place really feels like "home."
my matchy-matchy girls (girlS!). wish i liked gymboree more - it would be easy to coordinate them with that! :)